Our aim is to reflect the needs of our visitors as much as possible. The complementary therapies we currently have available are:
Counselling
Aromatherapy Massage
Chair and Head Massage
Natural Healing
Bach Flower Remedies
Reflexology
Holistic Facials
Our therapists are fully qualified and experienced in working with people with cancer. The therapies provided at the Centre do not aim to replace any of the treatments offered by your doctor or the hospital, nor will they conflict with any of your medical care.
We intend that our services will work in harmony with whatever course of treatment you are having.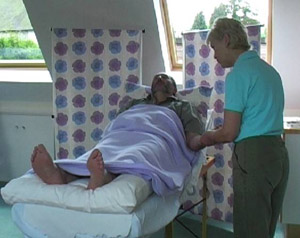 You can view information on each of the therapies provided by clicking on the names on the left of this page.